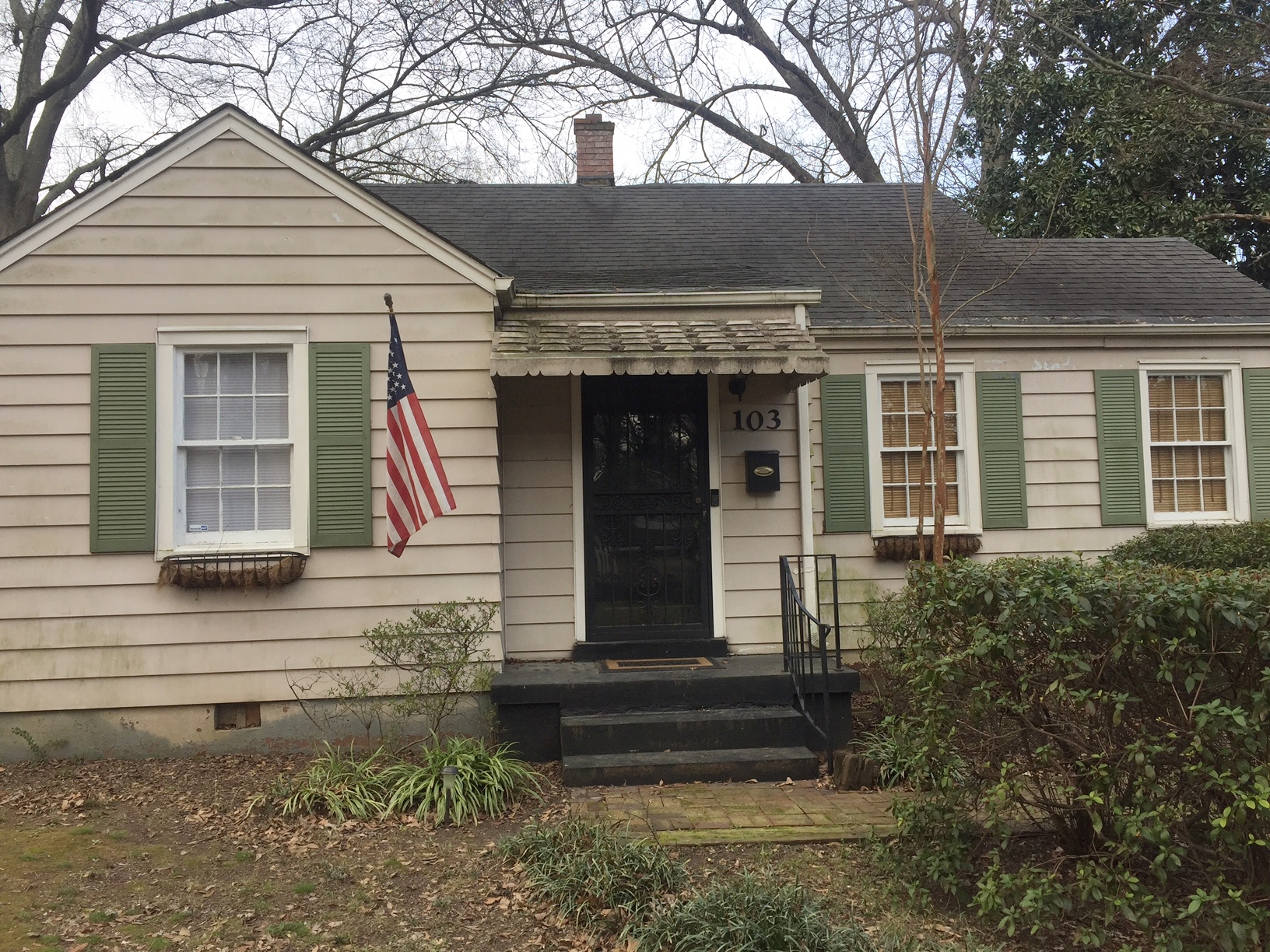 This is a young couple's first house that just needed a little "TLC" on the exterior to make it feel like home. The couple came to us needing help with picking an updated exterior color scheme that would give their house more curb appeal and be more inviting for entertaining family and friends. They also needed help with the design of a new awning or pitched front porch covering for their front door.
After learning this couples wants and needs, we decided to lighten the body of the house with a bright white, which really made it pop and stand out more from the street. In order to emphasize the windows, doors, and trim, we chose a darker taupe/gray paint color to contrast with the white. Then, we replaced the tired looking metal awning over the front door with a more structural wooden arch that is an extension of their existing roof. This made their entry more prominent and inviting, which was exactly what the couple wanted!
If you would like to learn more about this project, please contact us here!